Child Dentist Manassas VA
Children deserve unique dental care. For this reason, many parents choose a pediatric dentist or child dentist. A child dentist offers the same dental care but uses a different approach to make children feel comfortable. Learn why a child dentist is best for your children's dental care. Parents may also contact us to learn more about our services.
What is a Child Dentist?
Oral health care begins when a child's first tooth emerges or by their first birthday. In other words, do not wait until your child has more teeth. Issues such as decay can begin at any time. For this reason, visiting a pedeatric dentist is important. The dental professional offers customized treatments geared for children. Their service includes a child-friendly office and caring staff. In addition, procedures are handled with extra care to keep the child comfortable.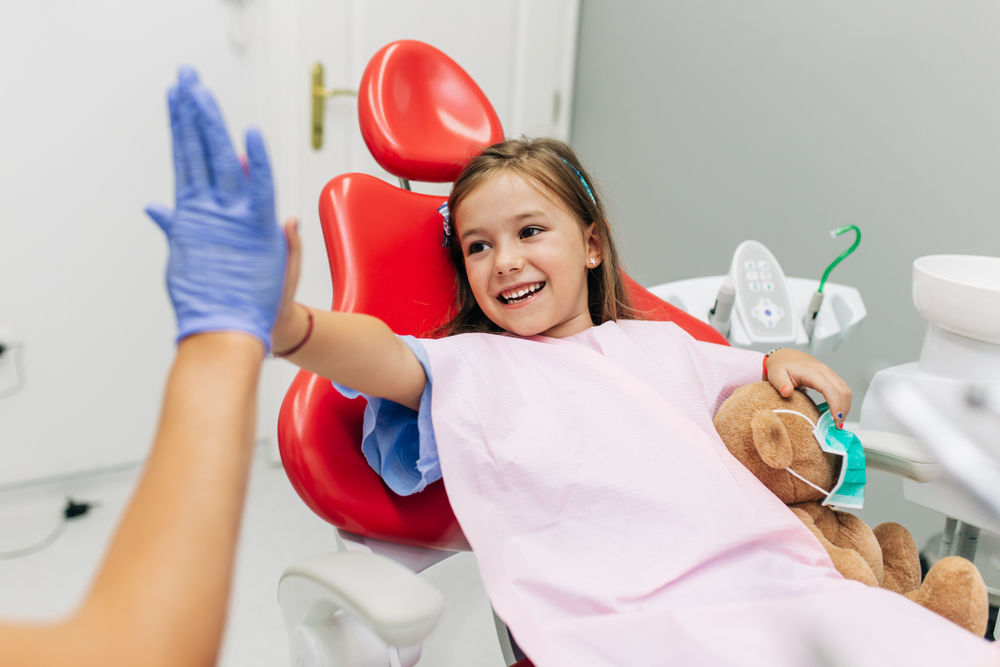 A child dentist undergoes the same education as a general dentist. However, additional schooling is required to learn more about children and those with special needs. A child dentist treats infants, children, and adolescents.  Below are common services they provide.
Dental exams

Dental X-rays

Cleanings

Sealants

Fillings

Flouride treatments

Space maintainers

Dental crowns

Dental emergency care
Benefits of a Child Dentist
A child dentist understands that children may have fears. Therefore, they are trained to have a gentle approach. This involves conversing with the child, using special dental tools, creating a child-friendly atmosphere, and so on.
In addition, dental professionals continue their education to learn about dental advancements and new ways of treating children. Your child's dental care is very important to them. For this reason, staying up-to-date on the latest technology and learning different approaches to treating children is their priority. A child dentist wants to maintain your child's dental care and help them develop dental hygiene practices.
Learn More
Pediatric dental care is essential for all children. It allows them to learn about dental care and how to maintain their smile. We invite you to visit our office and learn more about our pediatric dental services. You will find our office to be very child-friendly and accommodating. Likewise, our staff is family-oriented and will assure your child receives the best care. New patients are always welcomed. Call (703) 844-0404 or book an appointment online. Our office is conveniently located at 10408 Portsmouth Rd, Manassas, VA 20109. Also, we offer Saturday appointments! We look forward to meeting you and your family.