PEDIATRIC DENTISTRY
Pediatric Dentistry Manassas VA
Dentist visits are important for people of all ages – even children. Good oral hygiene habits ideally should start at a young age. Your child should see the dentist by their first birthday. By then, they should have several teeth and it's a good idea at this time to get them accustomed to the dentist's chair.
We welcome children of all ages at Pop Smiles Dentistry! Our friendly team will go above and beyond to help children feel safe and comfortable in the dentist's chair. They will enjoy our friendly and positive environment. Our goal is to help your child maintain a healthy mouth for life. This means learning good oral habits and proper home care. Make your child's appointment with Dr. Jamil Sowan today. Call our office at (703) 844-0404 to learn more about pediatric dentistry in Manassas, Virginia.
Services We Offer
We offer a variety of treatments and services geared toward your child. They include the following: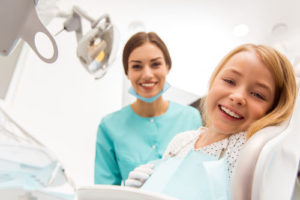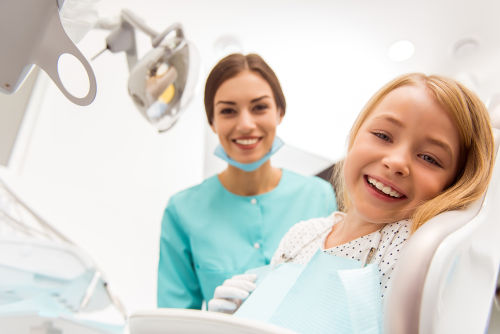 Why We Are Different
Children's dentistry is different from caring for adults. Children are not simply young adults. Many are scared of the dentist and each has different needs.
The staff at our practice enjoys caring for patients of all ages, including children. Our pediatric dentist will keep your child's smile in good health. We recommend that your child visit us every six months for dental exams and cleanings. Our team will gently clean your child's teeth and look for tooth decay, gum disease, and other common dental problems.
Going to the dentist can be a scary situation, but we will work hard to alleviate your child's fears and help them feel comfortable. Our team is all caring and gentle on young teeth. In addition, we understand how important it is to build a positive relationship with your child at a young age. We want your child to feel safe and comfortable while visiting our office.
We are always available to answer any questions you may have about your child's dental health or oral development. Call our office during business hours.
At Home Dental Care
While regular check-ups can help with oral health, home care is also important. This means establishing good oral hygiene habits. Our dentist will work with you, the parents, to teach your child good habits. They should know to brush their teeth at least twice a day. Our dentist will show them proper brushing techniques. Your child should avoid brushing too hard, as this can cause enamel to wear off. A child-sized toothbrush with soft bristles works best. Flossing daily is also important. However, this task can be difficult for young children so this may require some parental assistance. Help your child eat a healthy diet. Try to avoid excessive sugar.
Contact Us Today
Pediatric dentistry is important for your child's wellbeing. Learn more about how we can care for your children. Contact Pop Smiles Dentistry at (703) 844-0404. We look forward to meeting you and your family!