SPECIAL NEEDS DENTISTRY
Special Needs Dentistry Manassas VA
Individuals with special needs often are unable to maintain oral hygiene. They may be physically or mentally unable to do so. As a result, they face a greater risk of tooth decay and dental disease. Keeping their teeth healthy can be a challenge. In many cases, they require specific services and additional care so they can keep their teeth looking and functioning well.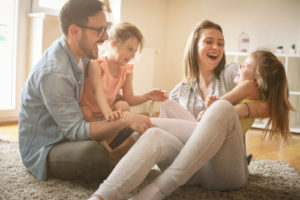 If you are the parent or caregiver of someone with special needs, our caring dentist, Dr. Jamil Sowan can help. He and his team have the training and compassion to help your client or loved one obtain the dental care they need so they can preserve their smile for many years. Our office is committed to helping patients with special needs receive the quality care they need in a safe, comfortable, and compassionate environment. If you would like to find out more about special needs dentistry in Manassas, Virginia, call (703) 844-0404 today. We would love to welcome you to our dental home.
Who Can Benefit From Special Needs Dentistry?
Special needs dentistry can help provide dental care to those who face physical or mental limitations. Those with medical conditions such as the following can benefit from special needs dentistry:
Alzheimer's disease
Multiple sclerosis
Cerebral palsy
Muscular dystrophy
Autism spectrum disorders
Down syndrome
Developmental delays
What Makes Our Practice Different?
We will create an individualized treatment plan to fit the patient's needs. Our dentist will work with both the patient and the primary caregiver to assess the patient's needs and his or her ability to tolerate treatment. We are very patient with special needs patients. Our dentist and staff will take the time to explain dental procedures, address any concerns the patient or the primary caregiver may have, and ensure that the patient is comfortable throughout the process.
Our team can modify dental treatments to accommodate specific needs. In addition, we will assess the patient's medical history and determine what changes need to be made based on medical conditions and medications. Appointment times can be increased so that the patient or caregiver does not need to feel rushed. We will take the time to address your oral health concerns. Also, we have support staff available to assist the dentist as needed.
Our special needs dentistry practice contains specialized equipment to fit the patient's needs. We will offer advice on at-home oral health care for the patient and recommend special devices to use at home, such as battery-powered or electric toothbrushes, which can effectively clean teeth with less effort. It is important that the caregiver and patient feel comfortable with the dentist. The dentist and staff at Pop Smiles Dentistry will work hard to accomplish this goal.
If you are the primary caregiver for an adult or child with special needs, we can help provide your patient with the best dental care possible. Contact us today to learn about your options for personalized dental care. Call Pop Smiles Dentistry at (703) 844-0404 and schedule an appointment with our dentist today.