GENERAL & FAMILY DENTISTRY
Family Dentistry Manassas VA
We rely on our teeth to eat, chew, speak and smile. We often take our teeth for granted and neglect proper care. With daily brushing and flossing and regular cleanings and exams, you can keep your teeth healthy for the rest of your life.
Dr. Jamil Sowan and the team at Pop Smiles Dentistry welcomes children and adults of all ages to our practice. We offer various dental services so you enjoy a beautiful, healthy smile. At Pop Smiles Dentistry, our goal is to restore the health and function of your smile. Our skilled dentist can assess your teeth and prevent future dental problems from occurring. Call our office at (703)844-0404 to learn more about general and family dentistry in Manassas, Virginia. Don't delay your dental care. Schedule an appointment today with our caring dentist.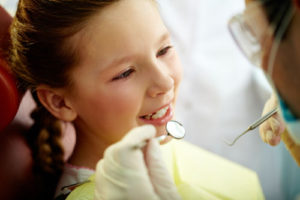 We offer a wide array of services, such as the following:
General and family dentistry makes taking care of your teeth easy and convenient. Instead of specializing in certain areas of dentistry, we perform a variety of services under one roof. We perform cleanings, exams, fillings, crowns, bridges, tooth extractions, dentures, and implants. We offer cosmetic dentistry options such as veneers and teeth whitening. Our office also offers special needs dentistry and is skilled in the use of sedation for nervous patients.
Pop Smiles Dentistry is a one-stop shop for everyone in your family. Our friendly staff can adequately care for every member of your family, from newborn to senior. Our treatments can help you achieve and maintain the best smile possible for a lifetime. We can care for your family's smiles, whether your child needs a cleaning or you are in need of a complex restorative procedure like a root canal treatment. Our office offers comprehensive general and family dentistry to meet all of your dental goals. With help from our experienced dentist, a healthy, beautiful smile is within reach.
We use the latest technology to help keep your mouth healthy. Panoramic X-rays can help our dentist quickly and easily see all the structures in your mouth, including the teeth, jawbones and facial features. We offer cosmetic dentistry to improve the appearance of your smile. These treatments can boost your self-confidence so you can show off a beautiful smile.
Moreover, we recommend cleanings and exams every six months. These routine appointments ensure that your smile is in good health. To prevent serious conditions, you may need to visit more often. You should always contact us if you have a dental emergency. In addition, any injury or pain warrants a call to our office as soon as possible so we can provide you with the best dental care possible and restore your mouth to good health.
At Pop Smiles Dentistry, caring for your teeth is our main focus. We offer many services to fit your needs. Contact us to schedule your family's next visit today. Moreover, our friendly staff is eager to care for you! Call (703) 844-0404.